During the Coronavirus quarantine many parents are working from home with the added responsibility of teaching their child, which is not always easy. This time of isolations can be especially difficult for children with autism.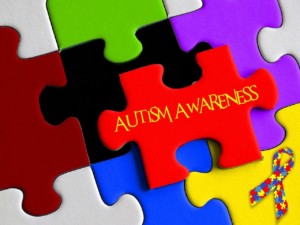 How can caregivers and parents help their child thrive during these challenging times? 
April is National Autism Awareness Month, to "Celebrate Differences", Temple Grandin, International Autism Expert, spoke with Parade on how to cope with our new way of life.
"The best thing you can do as a parent is to get your son or daughter on a schedule, and put structure in all of your lives, to keep their minds and bodies active throughout the day," Grandin said. "That schedule will help an autistic child stay focused and on task. We don't want them laying around sleeping all day and we don't want them slouching around in their pajamas."
Grandin suggests getting involved with teletherapy is a great asset
"I'm really worried about young children ages 2 and 3 who can't get speech therapy and other vital services. That's really bad because the younger you can work with these kids, the better the outcome. So, if a 3-year-old goes 6 months without therapy, that could be detrimental. And there isn't a really good answer to what to do about it because you can't do that work online, it requires one-to-one interaction. You could have a therapist assess your child and give you advice about some work to help them do online, but the fact is those children need a lot of hours of one-to-one therapy. One recent option that I've seen was a therapist doing a videoconference in which the parents are coaching the child and the therapist was helping the parents."
"It is a time we all need to be kinder and more accepting of one another."
First Words Speech Therapy of Central Florida understands how important it is to help our children with autism during these challenging times. To support the safety of our families we are providing teletherapy, to help your child to continue their progress in speech therapy, without getting behind or loosing the progress they have made. Contact First Words Speech Therapy for more information.