As we are still adjusting to the new normal here in Central Florida, when schools will open is still up in the air. Keeping children engaged in learning, especially the younger ones, can be a challenge. 
Speech and language teletherapy provides the same approach as in person therapy and has been proven to be effective for children of all ages.  "The findings from the seven reviewed studies revealed that telehealth is a promising method for treating children with speech and/or language difficulties," ASHA.
There is still the issue of keeping younger children engaged. Here are a few creative strategies for successful virtual services.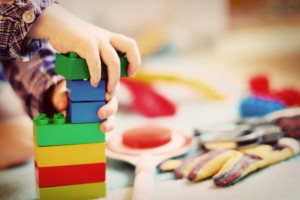 What is your child interested in off-screen?
What keeps your child motivated and excited in person, can be used in teletherapy. Whether it is a familiar song or a favorite toy, combined with virtual resources such as video clips of a loved character, incorporating such items will help keep your child engaged. Encourage your child to participate in a show and tell, not only are they excited to talk about their item, it stimulates a conversation. 
Consistent structure 
When a child knows what to expect has proven to be beneficial, a routine increases the opportunity for success. "Providing visual schedules, reviewing rules, and offering reinforcing activities and choices can keep them motivated and focused," ASHA.
Set reasonable expectations
We are all going through a lot of changes right now, it takes time to adapt. Consistency and early intervention are key, they can have a big impact on your child's development. Not only does it improve their ability to communicate, it improves how they interact, their social skills, and emotional development. It also provides guidance and support for parents and caregivers.
When we equip a child with the skills, knowledge, and confidence, they will grow up to be the best they can be. 
If you suspect your child has a speech -language disorder, early intervention makes all the difference. At First Words Speech Therapy we are dedicated to meeting your child's speech and language disorder with personalized care.