As schools continues online this week, so should your child's speech and occupational therapy.  First Words Speech Therapy is happy to provide teletherapy to support the safety of our families during these challenging times. This allows your child to continue with their progress, without getting behind.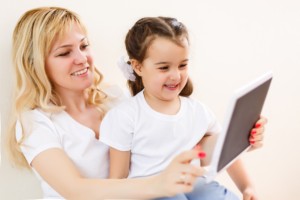 In the beginning, online speech therapy can seem daunting for children and adults, especially for those who may be technologically  challenged. Don't worry, teletherapy is straight forward and surprisingly easy. 
Our online sessions allow access to our high quality therapy that allows both the child and caregiver to stay at home. Working around busy lifestyle while ensuring maximum safety for everyone. 
To support communication targets, therapy is provided in real time, through a versatile and motivating platform. First Words Speech Therapy continues to support children's progress through a positive influence. 
What Benefits Can You Expect From Online Language And Speech Therapy?
Appreciable Flexibility
Even during theses trying times, our lives are still busy. Teletherapy supports a family's lifestyle. Easily integrating speech therapy sessions into active routines.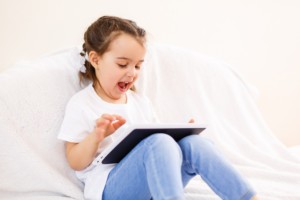 A Platform That Is Versatile And Motivating 
Children love using tablets and laptops. We have found using technology is a great way to motivate and make the session fun and meaningful.
Home Resources 
Our innovative use of home resources, such as toys and things the child uses every day, supports the overall progress with, as well as the carryover of therapy. Families are encouraged to use the activities to enhance progression.
First Words Speech Therapy
First Words Speech Therapy uses a holistic approach, unique to each child to ensure they are motivated and interested in the activities. A program designed especially to meet your child's needs. This tailored technique makes sessions more engaging and meaningful.
We understand these are difficult times, but consistency is the key to success. When sessions are missed, progress slows and in some cases a child can even regress. When progress is lost, it will take precious time to reteach previously taught skills.
We encourage you to contact First Words Speech Therapy with any questions or concerns.